Relaxing Autumn Yoga Retreat in Devon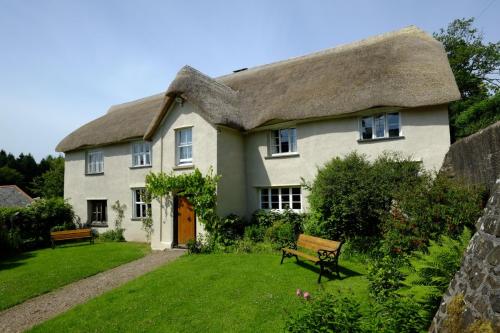 Friday 3rd November – Monday 6th November 2023
Join me for 3 nights at the beautiful and tranquil setting of Middle Coombe Farm near Tiverton in Devon, where you can relax, rest and recharge with yoga, walking and nourishing food.
The 16th century rustic estate is set in a secluded private valley with 200 acres of woodland, a yoga studio with underfloor heating and a hot tub. We will have exclusive use of this peaceful setting, so you can truly escape from it all for a few blissful days.
This is your retreat to do as much or as little as you like; all sessions are optional. Have a lie-in or start your day with morning meditation to clear your mind. There is energising yoga in the morning and slow relaxing yoga late afternoon.
Other activities will include restorative yoga, 2 sleep-inducing yoga nidras, woodland meditation and weather-permitting a fire ceremony on Saturday evening.
There's plenty of down-time for you to explore the woods, read in the library or luxuriate in the heat and bubbles of the hot tub.
Yoga
Enjoy the warmth of the heated floor in the yoga studio overlooking the woods.
I teach breath focused yoga that allows you to tune inwards with mindful movement. I have over 20 years yoga experience, 10 of those as a teacher. I love to interweave different styles into my classes working with the energy of the room on that day. You can expect Hatha Yoga combined with some Yin, Restorative and a sprinkle of Vinyasa.
There will be plenty of yoga props available with advice on how to modify poses for the needs of your body and energy levels.
Accommodation
Our accommodation is in the gorgeous, historic farmhouse and the adjacent Allensdown Barn.
There are several shared spaces between the two properties, so you can be as private or as sociable as you like. In the evening we can gather around the open fire in the Farmhouse Drawing room
Sleep is an essential part of any retreat, and the tranquil bedrooms all have comfortable beds to help you get a good night's rest. Each room is different, some are en-suite and others have shared bathrooms. Rooms are priced accordingly.
Nourishing food
Meals are sociable around the large farmhouse kitchen table, sharing delicious freshly prepared vegetarian food. Expect plenty of seasonal produce and home cooked delights.
Location
Middle Coombe Farm is conveniently located just ten-minute taxi drive from Tiverton Parkway railway station, on the mainline to Exeter, Bristol and London. If you are travelling by car, it's only 11 minutes to Junction 27 of the M5 motorway.
Sample schedule – times tbc
Friday
Arrive from 3pm to settle into your room and enjoy a cup of tea
5pm – welcoming circle and yoga
7pm – evening meal
9pm – yoga nidra
Saturday
7.30am – meditation
8am – energising yoga
9.30am – breakfast followed by free time
11.30am – outdoor meditation with woodland walk
1pm – lunch followed by free time
4.30pm – relaxing yoga
7pm – dinner
8pm – fire ceremony
Sunday
7.30am – meditation
8am – energising yoga
9.30am – breakfast followed by free time
1pm – lunch followed by free time
4.30pm – relaxing yoga
7pm – dinner
9pm – yoga nidra
Monday
7.30am – breakfast
9am – departures
Pricing
The cost includes all the yoga sessions, the 3 night's accommodation, plenty of delicious healthy vegetarian meals freshly prepared by the retreat-chef, and all hot drinks and snacks. Each room is different and priced accordingly:
Twin / double with shared bathroom £350 – £390
Single with shared bathroom £430 – £460
Twin / double ensuite £460
Single occupancy en-suite £490 – £520
A deposit of £150 secures your place. Message me to book your place stating the type of room you want.