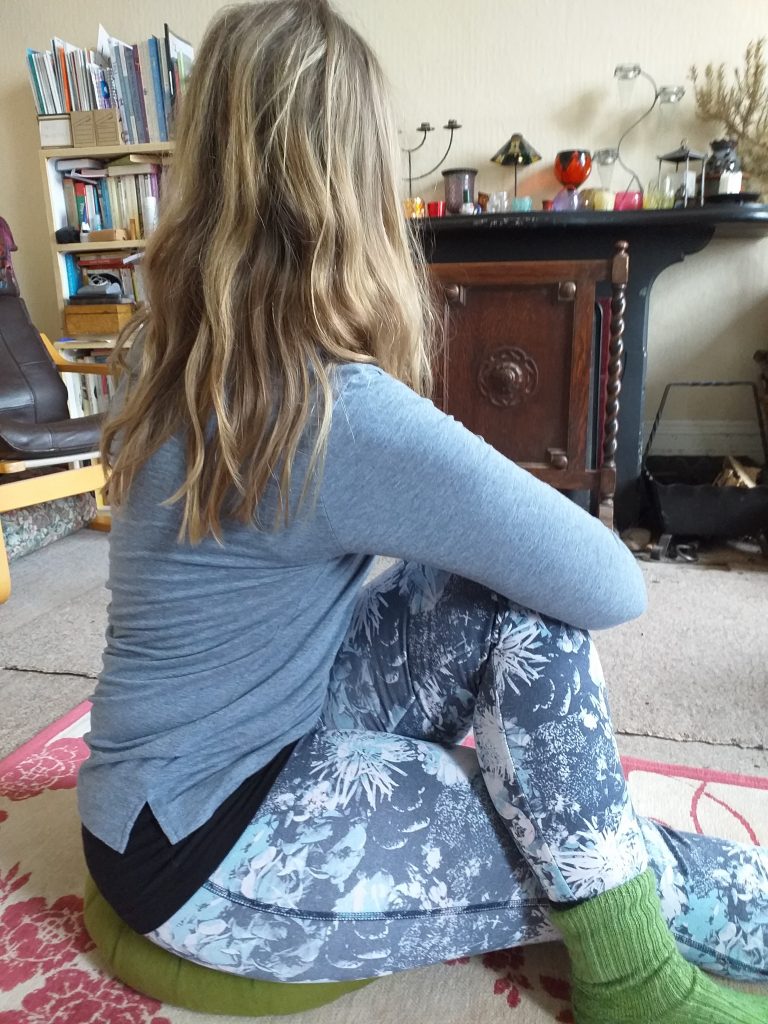 I started teaching Hormone Yoga last September and since then I've taught the method to nearly 20 women. Varying in age from mid-30s to late-50s, they wanted to learn this technique to help them manage a variety of conditions including menopause and peri-menopause.
Having completed the initial workshops, some continued a weekly practice with me online over the autumn. They kindly shared with me what they were feeling.
Energy Levels and Hormone Yoga
Everyone said their energy levels improved, and this is an effect you notice quickly. I taught the method to a fellow yoga teacher one morning and she later texted me to say:
"I feel so energised I've mowed the lawn (which isn't small) and completed loads of jobs on my to-do- list that have been there for ages."
Another student said:
"I've noticed a difference, more energy and motivation and I also feel much more creative and I'm going for the things in life I should have done years ago."
The oomph and vitality you get from a regular practice quickly fades if you stop the exercises. A student, who had to miss a couple of weeks of classes, messaged me to say:
"I have really missed the sessions and have noticed a real drop in my energy and mood"
Digestion and Metabolism during Menopause
As we age our digestive system and metabolism may get sluggish and inefficient. A slow metabolism is associated with both hypothyroidism and menopause. One woman said:
"I feel like my metabolism is higher than it's been for a long time."
That experience is not surprising, because Hormone Yoga stimulates the thyroid to produce more hormones associated with metabolism.
Hormone Yoga also uses a strong abdominal lock (known as Uddiyana Bhanda) combined with a dynamic breathing technique called Bhastrika. The deeper breathing combined with the engagement of the abdominal muscles helps to tone and stimulate the digestive system, making it more efficient. A regular student was delighted with the results:
"My stomach is nearly flat and I rarely get bloated like I used to"
Vanishing Aches and Pains
If you're post-menopausal and wonder if Hormone Yoga will work for you, then the account of another student will be of interest.
"Before having the sessions I was a tiny bit sceptical whether it would be of any benefit to me as I am 58 years old and menopausal and not peri-menopausal. The main thing I've noticed is my lack of joint/muscle pain. At first I thought I was imagining it, but I'm not and it's amazing. To be able to get straight up out of a chair and walk up and downstairs without clutching onto the handrail, to me that's nothing short of a miracle. Also my self-esteem is much better which is a joy in itself together with a greater appreciation and love of my body. Energy levels are definitely up. On World Menopause Day there was a lot of talk about HRT as if that is the only answer. I think Hormone Yoga is an excellent alternative and I only wish I'd known about it years ago."
Everyone reported a positive experience, but as we're all unique each one felt the effects of the practice differently. If you're looking for a natural alternative to HRT for managing your journey through the menopause and are prepared to practice several times a week, then it's definitely worth giving Hormone Yoga a go.
Find out more about workshops and courses I run by visiting the Hormone Yoga
page on my website.